High performance care
HAIR CARE
INSTITUTE
Within the framework of the prescribed hair treatment protocols, specific care of the scalp can be recommended in order to optimize and stimulate the results.
These treatments, carried out in an individual cabin, target with redoubtable effectiveness the various capillary problems such as the lack of oxygenation of the scalp, the regulation of the excess of seborrhea, the lack of hydration of scalp and all the related problems to hair loss.
USED DEVICE
HAIRPAD is a device that has been specifically created and developed for our institutes, it combines 3 distinct functions:
GIR
ANTI-HAIR LOSS ACTION

+


STIMULATION OF HAIR GROWTH
Stabilization of the hair loss and tone due to an infrared pulse generator.
GLV
ANTI-HAIR LOSS ACTION

+


ELIMINATION OF SEBORRHEA
Regulating sebum due to the repeated passage of galvanic current on the scalp.
GIPR
ANTI-HAIR LOSS ACTION

+


SCALP HYDRATION
Hydration, Vascularization and Stimulation due to the generator of positive and rectangular pulses.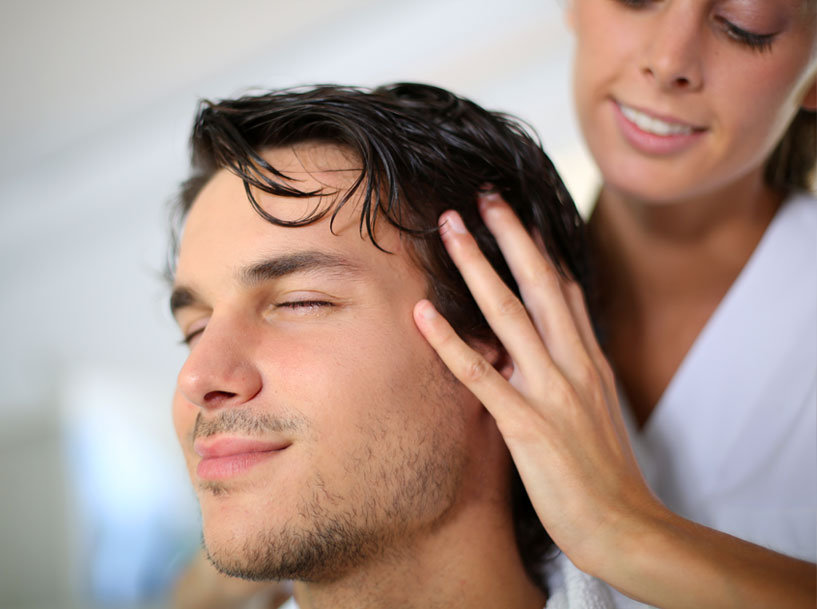 USED METHOD
(WITHOUT DEVICE)
The stimulation of the scalp helps to promote a better vascularization and oxygenation of the scalp with the application of essential oils and a draining and relaxing massage. (Duration 50mn).